Sell My House Fast Bakersfield
Urgency Meets Opportunity in Bakersfield Real Estate
If you're faced with the pressing need to "sell my house fast in Bakersfield," you're not alone. The fast-paced nature of today's real estate market calls for quick decisions and even swifter actions. Whether it's due to a sudden life change, financial necessity, or the desire to avoid a lengthy sales process, finding a reliable and expedient path to sell your property is paramount. This is where R&H Distressed Properties steps in as your ally, offering a seamless and rapid transaction that caters to your urgency without compromising on reliability or transparency.
R&H Distressed Properties – Your Cash Buyer Partner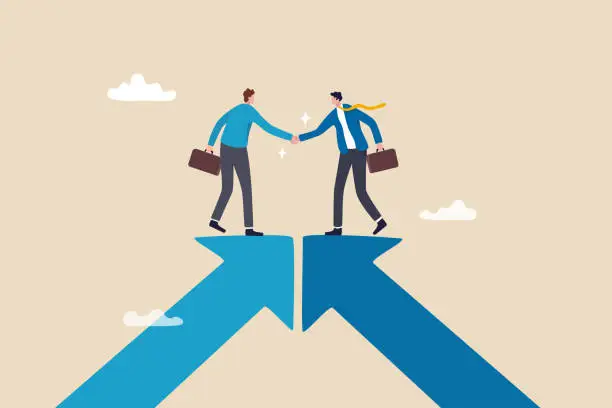 At R&H Distressed Properties, we understand the nuances of the Bakersfield market and specialize in providing tailored solutions that align with your unique selling circumstances. Our commitment to facilitating a swift and satisfactory sale is reflected in our approach: we buy houses with speed and efficiency, ensuring you can move forward with your plans without unnecessary delay. When you choose to work with R&H Distressed Properties, you're not just selecting a cash home buyer; you're partnering with a team of dedicated real estate professionals who prioritize your needs and work tirelessly to ensure a hassle-free selling experience.
The Benefits of Selling to R&H Distressed Properties
Accelerate Your Sale with Confidence
When you're looking to "sell my house fast," R&H Distressed Properties emerges as the beacon of hope in the vast sea of Bakersfield real estate. Our direct purchasing method cuts through the red tape that often entangles traditional sales. Here's why countless sellers in Bakersfield have trusted us with their homes:
No Repairs Needed – Sell As Is
One of the most daunting aspects of selling a home can be the requirement to conduct repairs and renovations before listing. R&H Distressed Properties liberates you from this burden. We buy houses "as is," meaning you don't have to invest a single dime or drop of sweat into home improvements. This is not just about saving money; it's about peace of mind and convenience.
Skip the Inspections – No Delays
Inspection contingencies are a major cause for delayed closings in conventional home sales. With R&H Distressed Properties, we eliminate the need for this time-consuming step. By forgoing home inspections, we ensure a smooth and uninterrupted path to closing, saving you weeks, if not months, of potential waiting.
No Appraisal Needed – A Smoother Sale
Traditional home sales can hit a snag or even fall through if an appraisal comes in lower than expected. Our process at R&H Distressed Properties bypasses this uncertainty. We make a fair cash offer based on a thorough understanding of the Bakersfield market, without the need for an appraisal, ensuring your sale isn't hindered by valuation disputes.
Guaranteed Sale – No Financing Fall-Through
Unlike buyers who rely on bank financing, R&H Distressed Properties has the capital to purchase your home without the threat of loan denial. This means we can guarantee the sale, provided that the property meets our buying criteria, eliminating the anxiety of potential buyer financing issues.
---
Understanding the Cash Buying Process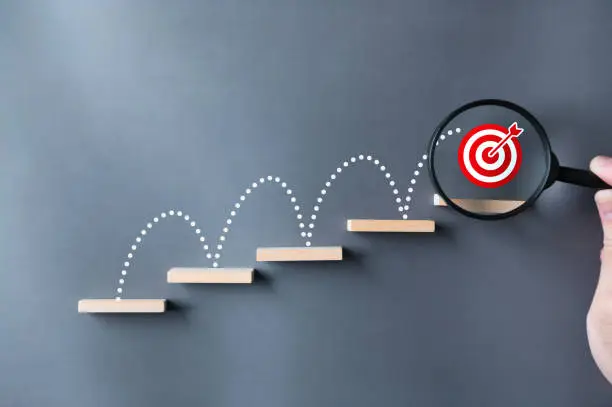 Simplicity and Speed in Every Transaction
Selling your house for cash might seem like an unfamiliar territory, but R&H Distressed Properties ensures it's a straightforward and swift journey. Here's how our process brings clarity and speed to your home sale:
How Does a Cash Sale Work?
The cash sale process with R&H Distressed Properties is designed to be as simple as possible. It begins when you reach out to us with your property details. We then evaluate the information and often provide a preliminary offer without even having to visit your home. If you're interested, we'll proceed with a property walkthrough to confirm its condition and finalize our offer.
The Speed of Selling to R&H Distressed Properties
Our goal is to close on your schedule. If you need to sell immediately, we're prepared to move quickly. In many cases, we can close in as little as seven days. The exact timing can vary depending on your specific situation, but it's a fraction of the time required for a traditional sale.
Fair Cash Offer in Your Hands – Real Estate Professionals
We pride ourselves on making fair cash offers that reflect the true value of your property in the current Bakersfield market. Our offers are no-obligation, meaning you're free to accept or decline without any pressure. If you choose to proceed, we'll quickly move towards closing the deal, putting the cash for your house directly into your hands.
With R&H Distressed Properties, the cash buying process is transparent, straightforward, and most importantly, fast. We buy houses with an understanding that your time is valuable, and we're committed to providing you with a fair offer that allows for a quick and stress-free sale.
Why Choose R&H Distressed Properties?
Local Expertise with a Personal Touch
The decision to sell your home is significant, and the choice of whom to sell it to is just as crucial. Here are compelling reasons why R&H Distressed Properties should be your preferred buyer in Bakersfield:
Local Market Knowledge – Kern County Experts
R&H Distressed Properties isn't just a cash buyer; we are specialists in the Bakersfield area with deep-rooted knowledge of Kern County's real estate trends. Our expertise allows us to give you the most accurate and fair offer for your property, reflecting the true local market conditions.
Building Relationships Beyond Transactions
We view each property sale as an opportunity to build a lasting relationship with the owners and the community. When you sell to us, you're not just a transaction. You become part of the R&H Distressed Properties family, where we value your individual needs and work to ensure you're completely satisfied with the sale.
Responsive and Adaptive to Your Needs
Our team at R&H Distressed Properties is responsive to your timeline and adaptable to your unique situation. Whether you're facing foreclosure, dealing with a probate property, or simply looking to relocate quickly, we tailor our services to meet your specific circumstances.
---
Addressing Seller Concerns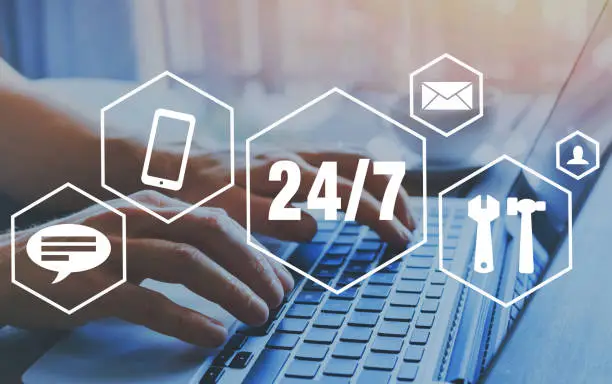 Transparent Solutions for Your Peace of Mind
Selling your home is a major life decision, and it's natural to have concerns. At R&H Distressed Properties, we prioritize transparency and address your worries head-on:
No Hidden Fees or Closing Costs
The thought of paying unexpected fees can be troubling when selling your home. We eliminate this concern by ensuring there are no hidden fees or closing costs. The offer we make is the amount you receive, clear and straightforward.
Special Circumstances Handled with Care
Life's complexities shouldn't impede your ability to sell your home. Whether it's a distressed property, a need to sell due to divorce, or any other sensitive situation, R&H Distressed Properties handles your sale with the utmost care and professionalism.
Quick Response to Your Concerns
Have questions? Need clarifications? We're here to answer. Our team is committed to providing quick and comprehensive responses to all your concerns, ensuring you feel confident and informed throughout the selling process.
At R&H Distressed Properties, we understand that trust is the foundation of any real estate transaction. We're dedicated to earning that trust by addressing your concerns and providing a selling experience that is as stress-free as possible.
The Financial Advantages
Maximize Your Returns with R&H Distressed Properties
When you choose to sell your Bakersfield home to R&H Distressed Properties, you're not just getting a quick sale; you're also ensuring that you're getting the most out of your property financially. Instead of spending time on "save search Bakersfield" for the best real estate deals, homeowners can get a fair cash offer from R&H Distressed Properties, which often beats the market in convenience and speed. Here's how selling to us benefits your wallet:
Maximize Your Home Sale Proceeds
By selling to R&H Distressed Properties, you bypass the myriad of fees typically associated with selling a home, such as agent commissions, staging costs, and various other expenses that usually come out of the seller's pocket. This means you retain a greater portion of your home's value as profit.
No Closing Costs Means More Money for You
In traditional property sales, sellers are often responsible for covering closing costs, which can significantly diminish the final payout from the sale. R&H Distressed Properties takes on this financial burden so that the offer you accept is the full amount you pocket, without any deductions.
Transparent Financial Dealings from Start to Finish
From the very first offer to the final handshake at closing, R&H Distressed Properties ensures that all financial dealings are transparent and straightforward. There are no last-minute surprises or hidden fees, just the certainty of a fair cash offer.
---
Preparing to Sell Fast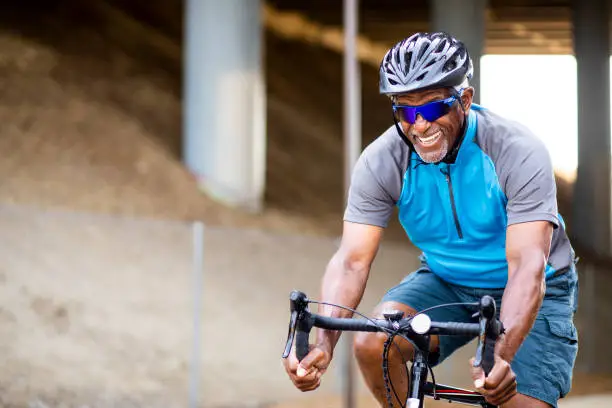 Getting Ready for a Smooth Sale with R&H Distressed Properties
Selling your home can be a significant undertaking, but with R&H Distressed Properties, the process is simple and stress-free. Here's what you can do to prepare for a seamless transaction:
What to Expect When You Decide to Sell
From the moment you decide to sell your home to R&H Distressed Properties, you can expect professionalism and efficiency. We respect your time and priorities, ensuring a smooth transition from initial contact to the final sale.
Preparing Your Home for Evaluation
While we buy homes "as is," ensuring your property is easily accessible and all areas are visible can facilitate a smooth evaluation process. There's no need to stage or repair — just present your home in its current state, and we'll handle the rest.
A No-Obligation Offer to Consider
Once we've assessed your property, we'll present you with a no-obligation cash offer. This gives you the freedom to make the best decision for your circumstances without any pressure from us.
By preparing yourself for the sale and understanding what to expect, you'll find that selling your Bakersfield home to R&H Distressed Properties is a refreshingly straightforward and beneficial experience.
Frequently Asked Questions
Straightforward Answers for Your Selling Concerns
When considering selling your house to R&H Distressed Properties, it's natural to have questions. We believe in empowering our sellers with all the information they need to make informed decisions. Here are some of the most frequently asked questions we encounter:
Can I stay in the house for a short time after closing?
Yes, if you need a little extra time in your home after closing, R&H Distressed Properties can offer a flexible move-out schedule. We understand that moving can be a big transition, and we strive to accommodate your needs to ensure a smooth process.
Do you perform inspections on the houses you buy?
No, R&H Distressed Properties does not require home inspections. Our process is designed to be as straightforward and stress-free as possible, so we skip the inspection process altogether. This means one less hurdle for you to worry about on your way to a quick and easy home sale.
How do you determine the offer price for my home?
Our offer price is calculated based on a variety of factors, including the current condition of your property, its location within Bakersfield, the current real estate market trends in Kern County, and comparable sales in the area. We aim to provide a fair and competitive offer that benefits both parties.
What if my home has existing financial issues like liens or mortgages?
R&H Distressed Properties has experience dealing with homes that have financial encumbrances. We can often negotiate these issues as part of the buying process, providing you with clear solutions and peace of mind.
How quickly can R&H Distressed Properties close on my house?
We are known for our quick closing times. In many cases, we can close within 7 to 14 days, provided there are no complications with the property. This rapid turnaround is part of what makes selling to R&H Distressed Properties an excellent option for those who need to sell fast.
Is there any obligation if I receive an offer?
Absolutely not. Our offers come with no strings attached. You're free to consider our proposal at your own pace and make the decision that's right for you.
Have more questions? Our team at R&H Distressed Properties is ready to provide the answers you need to move forward with confidence. Selling your home fast in Bakersfield has never been more straightforward.
R&H Distressed Properties – A Closer Look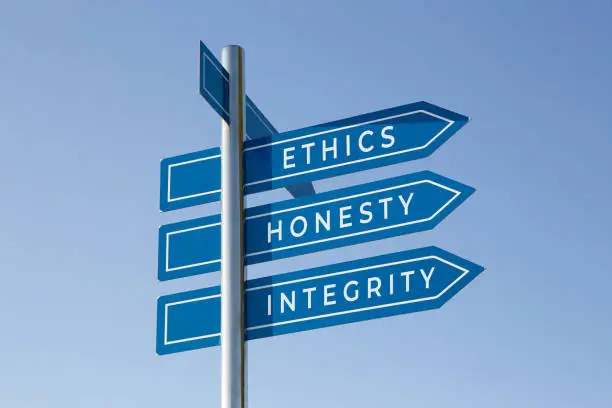 Who We Are: More Than Just Buyers
R&H Distressed Properties stands as a beacon for homeowners seeking to navigate the complexities of the Bakersfield real estate market. Our core mission is to simplify the sale process, making it a stress-free experience for you.
Dedicated to Bakersfield, Serving Kern County
As a team deeply ingrained in Bakersfield, CA, we don't just buy houses; we invest in communities. Our knowledge extends throughout multiple provinces within Kern County, allowing us to serve a diverse range of clients. By continuously working to ensure digital accessibility for all individuals, we strive to make our services as inclusive and readily available as possible.
Ensuring Digital Accessibility and Accommodation
We believe that everyone should have access to excellent real estate services, regardless of any impairment. R&H Distressed Properties is continuously working to improve our website's user experience for everyone, adhering to the relevant standards of web experience and ensuring digital accessibility for individuals with disabilities. We take your accommodation requests seriously, incorporating feedback to assist all our clients better.
Holds Real Estate Brokerage License
R&H Distressed Properties holds a real estate brokerage license, which means we adhere to the highest standards of real estate practice. This professional accreditation is your assurance that you're dealing with knowledgeable experts committed to upholding integrity and transparency in every transaction.
---
The Closing Process
Effortless Closing with Full Transparency
The final steps of selling your home can be the most daunting, but with R&H Distressed Properties, they don't have to be. Our closing process is crafted to be transparent, efficient, and above all, tailored to your needs.
Opening Escrow: The Final Countdown Begins
Once you accept our offer, we'll immediately open escrow with a trusted local company. This neutral third party will handle all financial transactions and paperwork to ensure that every aspect of the sale is handled professionally and in accordance with California law.
Choosing Your Closing Date with Flexibility
Flexibility is key in our closing process. R&H Distressed Properties allows you to choose a closing date that works for you, whether you need to move swiftly or require a bit more time to get things in order.
Hassle-Free Paperwork
Our team works diligently to handle the bulk of the closing paperwork, minimizing the hassle for you. We'll guide you through each step, ensuring you understand every document and what's required from you. This commitment to service is designed to lift the burden off your shoulders, allowing you to focus on your next steps.
Closing Costs Covered
R&H Distressed Properties commits to covering all typical seller closing costs, ensuring you don't have to pay out of pocket. This approach is part of our fair cash offer promise – the price we agree on is the cash you'll receive.
When you're ready to sell, R&H Distressed Properties is here to ensure that your sale is as effortless as possible. From the moment you decide to sell to the day you hand over the keys, we handle the details so you can enjoy a hassle-free closing experience.
After the Sale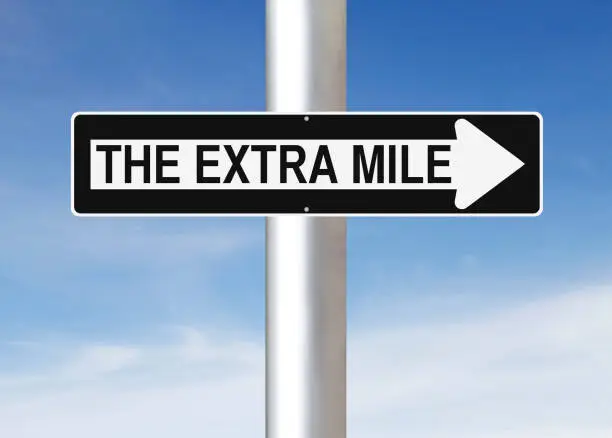 Continuing Support Beyond the Closing Date
Selling your home to Bakersfield home buyers, R&H Distressed Properties, marks the end of one journey and the beginning of another. Our relationship with you doesn't simply end at the sale; we ensure you're set for the future.
A Smooth Transition for Sellers
After closing, we understand that you may need time to transition into your new phase. Whether it's finding a new home or moving into one, R&H Distressed Properties offers continued support to make this change as smooth as possible. If you need to remain in the property for a short period post-sale, we can arrange a rent-back agreement, allowing you the flexibility you require.
Post-Sale Resources
We provide a wealth of resources and advice for life post-sale. From moving checklists to recommendations for housing in Bakersfield or beyond, we're here to assist you in any way we can. Our aim is to ensure that the sale of your property is just the start of a positive new chapter.
Join Our Community
As a seller with R&H Distressed Properties, you become part of our extended family. We value staying connected and are always eager to hear how our clients are doing. We invite you to join our community of satisfied sellers, where you can share your experience and perhaps help guide others who are considering the path you've completed.
---
Conclusion
Your Trusted Partner in Property Sales
R&H Distressed Properties is not just a company; we're your partner in making the sale of your Bakersfield home as beneficial and straightforward as possible. With our extensive knowledge of the Kern County real estate market and our dedication to your needs, we stand ready to deliver an exceptional selling experience. We make the process easy for home sellers.
When you decide to sell your house fast, remember that R&H Distressed Properties offers a guaranteed, hassle-free cash offer, without the need for repairs, inspections, or appraisals. We take pride in providing a Bakersfield house service that is not only efficient but also empathetic to your situation. Our process is transparent, our offers are fair, and our commitment to your satisfaction is unwavering.
As you move forward with your decision to sell, consider the ease and convenience that comes with choosing R&H Distressed Properties. We're real estate investors who are deemed reliable. We always buy homes in as is condition. No need to provide measurements in metric and imperial units of your Bakersfield house. Connect with us today to begin your journey toward a fast and successful home sale, and join the many homeowners in Bakersfield who have found peace of mind with our trusted services.