Discovering the Best Fit: R&H Distressed Properties vs. Sundae in Today's Real Estate Jungle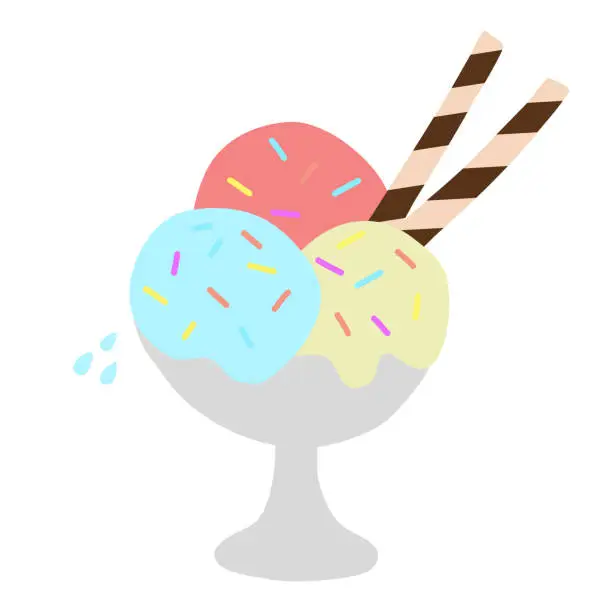 Welcome to the fast-paced, ever-evolving world of real estate. As a homeowner, when the time comes to sell your home, the plethora of options available can be both exciting and overwhelming. You might have come across names like Sundae Real Estate, or Sundae Home Buyers, known for its presence in the online real estate marketplace and its myriad of Sundae reviews. On the other side of the spectrum, we have companies like R&H Distressed Properties, aiming to simplify the selling process for homeowners.
In today's dynamic real estate market, understanding the intricacies of cash offers, market value, and the mechanisms of how platforms like Sundae operate is essential. As you dive deeper into the world of real estate, you'll encounter terms like fair market value, which represents the probable price a knowledgeable buyer would pay for a property. Companies like Sundae Real Estate might provide offers based on this, but how does Sundae work? And how does it compare to the direct, hassle-free approach of R&H Distressed Properties?
This blog aims to unravel these questions, providing clarity on the unique selling propositions of platforms like the Sundae marketplace while highlighting the unparalleled advantages of partnering with R&H Distressed Properties. Whether you're intrigued by the allure of the Sundae buyer premium or you're seeking straightforward, competitive cash offers without the hassle of home inspections and waiting periods, we've got you covered.
(Read more about whether the 'we buy houses' companies' are legit)
As we journey together through the vast expanse of the real estate landscape, we'll explore the nuances of cash buyer companies, the significance of selling properties on or off the market, and much more. Let's embark on this enlightening journey together, ensuring you're equipped with the knowledge to make the best decision for your home-selling needs.
A Respectful Look at Sundae Real Estate
Navigating the real estate market means coming across various players, each with its unique offering and approach. Among the notable names, Sundae Real Estate stands out with its distinctive online real estate marketplace. So, what's all the buzz about? Let's delve deeper.
Understanding Sundae's Framework:
If you've ever asked, "how does Sundae work?", you're not alone. At its core, Sundae operates as an intermediary in the real estate online marketplace, connecting sellers with multiple investors. This model offers home sellers the opportunity to receive multiple bids, aiming to get them a competitive price for their property. By leveraging their online real estate marketplace, they aim to streamline the process of selling homes, especially hard-to-sell homes or those in need of renovations.
The Sundae Marketplace and Its Allure:
The Sundae marketplace is a digital platform where sellers can list their properties and get access to a network of real estate investors ready to make cash offers. A point to note is the Sundae buyer premium, a fee added to the property's purchase price, paid by the buyer. This model can potentially allow home sellers to review cash offers from multiple investors, giving them the option to see multiple cash offers and choose the one that aligns best with their expectations and needs.
Deciphering the Sundae Buyer Premium:
As mentioned earlier, the Sundae buyer premium is an additional fee on the property's purchase price. This might raise questions about how much sellers pay Sundae, or if there are any other out-of-pocket fees. It's crucial for sellers to be well-informed about all costs involved when selling their property on such platforms.
A Broker or Not:
A distinctive feature of Sundae Real Estate is that they operate as a licensed real estate broker. This might offer some advantages like expert advice and a broader network. However, for some sellers, working off market or directly with cash buyer companies like R&H Distressed Properties, which isn't a broker, provides a more direct, transparent experience.
In summary, Sundae Real Estate offers a unique approach to the real estate selling process, striving to connect home sellers with potential buyers. While their model appeals to many, it's essential to be informed and understand the nuances, fees, and processes involved.
The Simplified R&H Distressed Properties Experience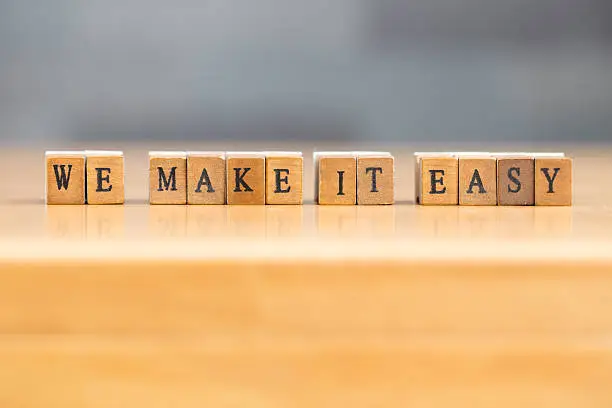 While the digital landscape of the real estate world is teeming with options, the journey with R&H Distressed Properties promises clarity, simplicity, and a seller-first approach. As we delve into the unique offerings and advantages of choosing R&H Distressed Properties, we'll shine a light on how we ensure our clients have a smooth, transparent experience from start to finish.
Direct & Transparent: Fair Market Value in Today's Real Estate:
In the real estate market, cash offers have grown significantly in popularity. They present an avenue for sellers to bypass many of the traditional hurdles. At R&H Distressed Properties, our cash offers system is designed with immediacy and transparency in mind. There's no waiting for multiple offers from investors or sifting through various bids. We present a competitive cash offer after understanding the home's fair market value and condition, ensuring sellers receive a fair price for their properties.
Bypassing Home Inspections:
One of the major hurdles when selling a property is the home inspection phase. While they're valuable for traditional sales, they can sometimes complicate the process, especially if unexpected issues arise. With R&H Distressed Properties, sellers can rest easy knowing we purchase properties "as is". No need for home inspections or fretting over potential reductions in the purchase price post-inspection.
Offers Finalized in Record Time:
Time is of the essence, especially in the real estate market. We respect the urgency some sellers might feel. That's why our process is streamlined to ensure that offers can be finalized immediately. No waiting for weeks, no uncertainty. This rapid approach ensures sellers can move forward with their plans without unnecessary delays.
A Commitment to Integrity:
In an industry where terms and conditions can often shift, R&H Distressed Properties stands firm on its commitment to integrity. Offers are not rescinded arbitrarily, and there's a guarantee that the agreed-upon price remains consistent. We prioritize building trust and fostering long-term relationships with sellers, ensuring their peace of mind.
The R&H Distressed Properties Advantage – Not a Broker, But a Partner:
While Sundae Real Estate operates as a licensed broker, R&H Distressed Properties offers a distinct advantage by not being brokers or real estate agents. We directly buy houses, offering sellers a more intimate and one-on-one experience. The absence of middlemen translates to zero fees, zero complications, and an even faster selling process.
In conclusion, R&H Distressed Properties offers a refined, straightforward approach to real estate, prioritizing the seller's experience and needs. For those looking to sell quickly, with minimal fuss and maximum transparency, the choice is clear. Join the myriad of satisfied home sellers who've experienced the R&H Distressed Properties difference.
Clarity from Start to Finish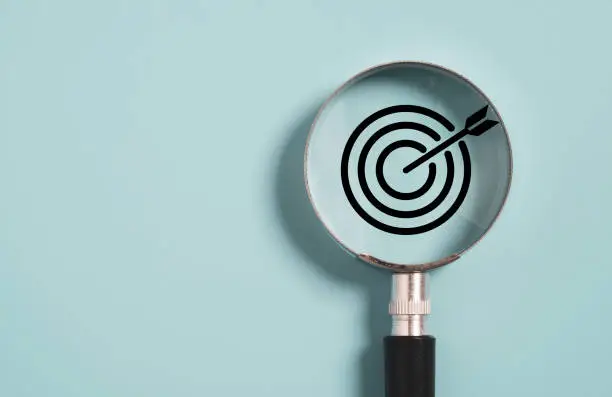 Embarking on a real estate journey, especially when selling distressed properties, can often feel like navigating a maze filled with uncertainty, confusion, and unexpected twists. But with R&H Distressed Properties, we aim to transform that intricate maze into a straight, clear path. Here's how we ensure clarity at every step:
1. Transparent Communication:
From the moment you first reach out to us, our goal is to ensure you're armed with all the information you need. Any questions about the real estate marketplace, market value considerations, or how we differ from other real estate companies like Sundae Real Estate, are addressed comprehensively. We believe that an informed seller is an empowered seller.
2. No Hidden Costs:
Unlike the traditional real estate selling process, where out-of-pocket fees, closing costs, and unexpected expenses can pile up, we promise a zero-fees approach. Our offer mirrors the final amount, without any deductions or surprises. With us, you'll know precisely what to expect in terms of financial returns.
3. Quick and Direct Cash Offers:
Wondering about the gap between our cash offer and the final purchase price? At R&H Distressed Properties, what we offer is what you get. Once we assess the property's value and the home's fair market status, we present a cash offer that's both fair and competitive. No waiting, no adjustments—just a straightforward cash offer.
4. Hassle-free Property Evaluation:
Worries about home inspections and subsequent reductions in the purchase price often plague sellers. Our approach is different. We evaluate your property "as is," ensuring you won't be ambushed with last-minute changes or necessary repairs.
5. Swift Conclusions:
In the fast-paced real estate market, waiting weeks for offer finalization can be a source of anxiety. We understand this urgency, and our streamlined processes are tailored to finalize offers almost immediately. It's all about making the selling process as seamless and stress-free as possible for our sellers.
6. Unwavering Commitment:
Our commitment to our sellers goes beyond just purchasing properties. We're with you every step of the way, ensuring that from the first interaction to the closing date, you feel supported, informed, and confident in your decisions.
In the ever-evolving world of real estate, having a reliable partner can make all the difference. At R&H Distressed Properties, clarity isn't just a buzzword—it's our pledge to every seller we work with. We're here to illuminate the path, ensuring you embark on a real estate journey that's straightforward, transparent, and tailored to your needs.
Speed and Efficiency with R&H Distressed Properties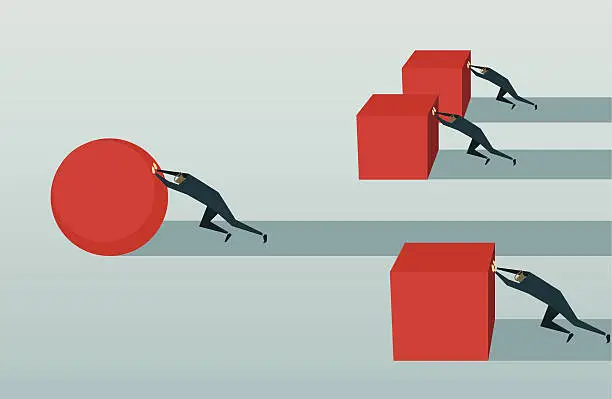 In the bustling world of real estate, time is often of the essence. Whether you're looking to relocate, liquidate assets, or simply want to move on from a property, prolonged selling processes can become a major inconvenience. With R&H Distressed Properties, speed and efficiency aren't mere buzzwords; they're pillars of our service. Here's what sets us apart when it comes to timely real estate transactions:
1. Direct Cash Offers on the Spot:
No more waiting days or even weeks for offers to come in. Once we assess the property and determine the best price for its market value, we're prepared to make a direct cash offer immediately. This approach cuts down on unnecessary delays, allowing sellers to swiftly advance to the next stages of their plans. We may even be able to cash advance funds to help with a move.
2. No Middlemen, No Delays:
Our model eliminates the need for real estate agents or brokers, often the cause of prolonged transaction timelines. By dealing directly with sellers, we can expedite the selling process, ensuring a more straightforward and time-efficient experience.
3. Flexible Closing Dates:
With R&H Distressed Properties, you have the liberty to choose a closing date that aligns with your schedule. Whether you need to close the deal within days or prefer a few weeks, our flexible approach ensures the timeline suits your needs.
4. Quick Responses, Every Time:
We value your time. Whether you have a query, need updates, or are simply seeking clarity on a particular aspect, our team is trained to respond promptly. No long wait times or unreturned calls; just swift, clear communication.
5. No Renovations Required:
Properties in need of repairs or renovations often take longer to sell on the open market. But with us, you can sell your home "as is." This means no waiting around for renovations or repairs, further speeding up the selling process.
6. Immediate Offer Finalization:
The anxiety of waiting for an offer to be finalized can be daunting for many sellers. We've simplified this process, ensuring that once an offer is presented and accepted, it's finalized without delay.
7. Transparent Paperwork:
A significant part of the real estate transaction process is paperwork. We've streamlined our documentation to be clear, straightforward, and efficient, ensuring sellers can quickly review and sign off without getting bogged down in complex terms and conditions.
In the world of real estate, where every moment counts, R&H Distressed Properties stands as a beacon of speed and efficiency. Our commitment to timely transactions, coupled with our transparent and direct approach, ensures that sellers can move forward with their next steps in record time. When seconds count, trust R&H Distressed Properties to deliver.
Our Promise: No Rescinded Offers:
One of the most significant apprehensions sellers often face in the realm of real estate is the uncertainty of offers. Hearing stories of offers being rescinded or reduced post-evaluation can deter many from diving into the selling process. At R&H Distressed Properties, we understand the emotional and financial strain this can cause, which is why we've made a steadfast commitment: No Rescinded Offers. Here's a closer look at what this means for you:
1. Confidence from the Get-Go:
From the moment we present a cash offer for your property, you can have complete peace of mind knowing that this is the amount you will receive. We believe in honoring our commitments, ensuring that sellers can plan their future with certainty.
2. Transparent Evaluations:
Our evaluation process is straightforward and transparent. By assessing the property's value based on current market conditions and other critical factors, we determine a fair price. And once that price is presented, it remains consistent.
3. Building Trust with Integrity:
In the realm of real estate, trust is paramount. Our promise to never rescind offers is a testament to our integrity and commitment to building lasting relationships with sellers. We understand that trust isn't just given; it's earned. And we're dedicated to earning yours.
4. Financial Certainty:
Financial planning, especially during significant life changes like selling a property, requires clarity. Our steadfast approach ensures that you can make financial decisions based on the offer we present, without any last-minute changes throwing a wrench in your plans.
5. A Shift from the Norm:
While some real estate entities might alter their stance post-evaluation, R&H Distressed Properties stands firm. We take pride in differentiating ourselves by ensuring that our word, once given, remains unbroken.
6. Our Reputation Speaks Volumes:
One of the pillars of our success and growth in the real estate marketplace is our unwavering commitment to our promises. Sellers who have experienced our transparent and honest approach can attest to the peace of mind our no-rescinded-offers policy brings.
In conclusion, selling a property is more than just a transaction; it's a significant life decision. At R&H Distressed Properties, we're not just looking to buy houses; we're looking to build relationships based on trust, integrity, and respect. Our promise of no rescinded offers is a testament to this commitment, ensuring that every seller's journey with us is smooth, secure, and free from unexpected hurdles. When you choose R&H, you're choosing reliability at its best.
The Value of Direct Transactions: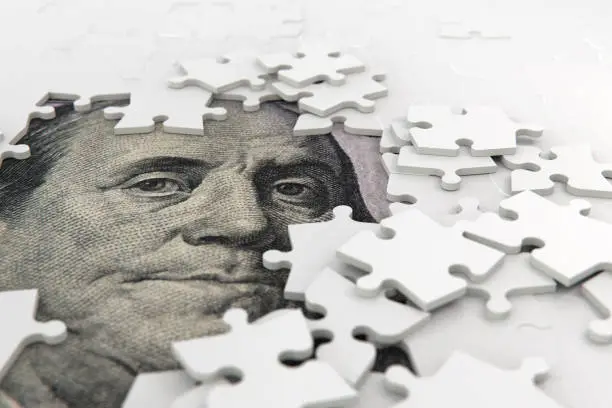 Navigating the labyrinth of the real estate world can be a challenging endeavor. Traditional selling routes often involve several intermediaries, each adding another layer of complexity and, often, uncertainty. Direct transactions, like those we advocate for at R&H Distressed Properties, offer a refreshing alternative. But what exactly are the benefits of this direct approach? Let's delve into the unmistakable value of direct real estate transactions:
1. Elimination of Middlemen:
One of the most immediate advantages is the absence of middlemen. No real estate agents or brokers to complicate the process or demand commissions. This not only simplifies the transaction but also ensures that more money ends up in the seller's pocket.
2. Speedy Process:
Without intermediaries to slow things down, transactions are inherently faster. Direct discussions between the buyer and seller allow for swift negotiations, quicker decision-making, and an overall expedited selling process.
3. Transparent Communication:
With a direct transaction, you're always in the loop. There's no waiting for a real estate agent to relay information or worrying about miscommunication. Every detail, from the property value to closing costs, is discussed openly, ensuring both parties are on the same page.
4. More Control for Sellers:
Selling your property is a significant decision, and naturally, you'd want to have control over how it's done. Direct transactions empower sellers, giving them a more significant say in the negotiations, closing date, and other essential details.
5. Reduced Costs:
Apart from saving on commission fees, direct transactions can often reduce other associated costs. Without a lengthy chain of communication and processing, many administrative fees that come with traditional real estate transactions can be minimized or even eliminated.
6. Personalized Experience:
Direct interactions with cash buyers pave the way for a more personalized selling experience. At R&H Distressed Properties, we prioritize understanding the unique needs of each seller, ensuring that the transaction is tailored to meet their specific circumstances and requirements.
7. No Hidden Agendas:
When you deal directly with a buyer, there's a higher level of trust. There are no hidden agendas or undisclosed motives—just straightforward, transparent discussions aimed at reaching a mutually beneficial agreement.
8. Immediate Feedback:
If there are questions or concerns on either side, they can be addressed then and there. This immediate feedback loop prevents small issues from becoming significant hurdles and keeps the transaction moving smoothly.
In conclusion, the real estate world is evolving, and the shift towards direct transactions is a testament to the many advantages they offer. With R&H Distressed Properties, you're not just getting a buyer; you're partnering with a team that values transparency, efficiency, and, above all, your satisfaction. Opting for direct transactions with us means choosing a simplified, value-driven approach to selling your property. After all, in today's fast-paced world, who wouldn't appreciate a little simplicity?
Empowered Decisions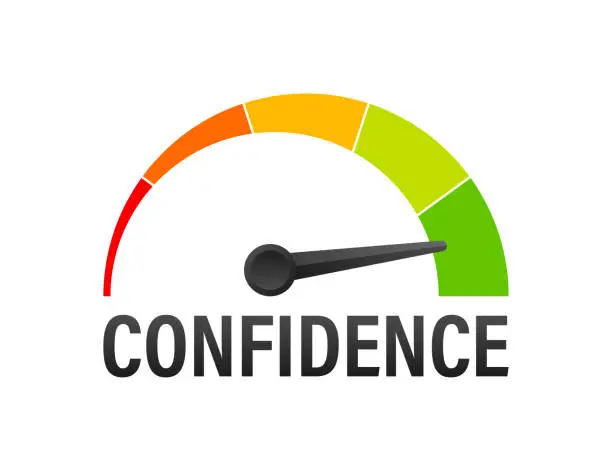 In every aspect of life, empowerment plays a pivotal role. This couldn't be truer in the realm of real estate. After all, selling or buying a property is one of the most substantial financial and emotional decisions one makes. At R&H Distressed Properties, we don't just facilitate transactions; we empower sellers to make informed, confident choices. Here's how:
1. Comprehensive Knowledge Sharing:
Before any decision-making, we ensure that you're equipped with all the necessary information. From understanding fair market values to being apprised of current real estate trends, knowledge is your most valuable asset, and we guarantee you have it.
2. No Pressure Selling:
We firmly believe that the best decisions are those made without pressure. That's why, with R&H Distressed Properties, there are no aggressive sales tactics or last-minute pushes. We present the facts, offer our proposal, and give you the space and time to decide.
3. Open Conversations:
Empowerment also comes from knowing you have a voice that's heard. We maintain open channels of communication, encouraging sellers to ask questions, express concerns, or simply discuss their aspirations regarding the sale.
4. Transparency is our Touchstone:
Hidden clauses and fine print can often leave sellers feeling uncertain. Our approach is different. Every aspect of our purchase agreement, from the purchase price to potential closing costs, is laid out transparently, ensuring there are no unpleasant surprises down the line.
5. Tailored Solutions:
Every property, every seller, has a unique story. Recognizing this, we provide solutions tailored to individual needs. Whether it's a specific closing date you're after or a particular financial arrangement, our aim is to adapt and align with your objectives.
6. Empowering Through Flexibility:
Life is unpredictable, and circumstances can change. Our processes are designed with flexibility in mind, ensuring that even if there are last-minute changes or requirements on your end, we're ready to accommodate and assist.
7. Educating on Alternatives:
While we'd love to work with every seller, we also understand that our way might not be the best fit for everyone. Hence, we're always ready to educate sellers about other avenues or alternatives they could consider, ensuring they're making the most empowered choice for their unique situation.
8. Building Confidence:
When you're confident in the choices you're making, the entire experience becomes more positive. Our continuous support, honest interactions, and unwavering commitment to your best interests aim to build and bolster this confidence.
In conclusion, at R&H Distressed Properties, our relationships are built on a foundation of trust, transparency, and a genuine desire to see sellers thrive. By empowering you with the right tools, knowledge, and support, we ensure that your real estate journey isn't just successful but also fulfilling. Because in an ever-evolving market, one thing remains constant: our commitment to empowering every individual we work with.
Inviting Feedback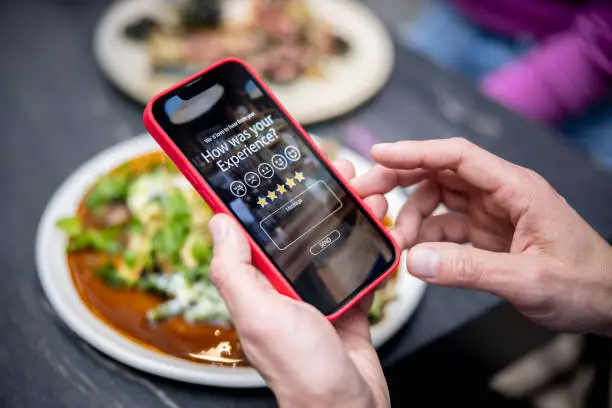 One of the cornerstones of our business ethos at R&H Distressed Properties is the value we place on feedback. We understand that our growth and refinement are intertwined with the insights and experiences of our clients. Here's why and how we always invite feedback, and more importantly, how we action upon it:
1. A Two-Way Street:
The real estate marketplace is not just about transactions; it's about forming lasting relationships. By inviting feedback, we open up a two-way communication street, ensuring our clients feel heard and valued.
2. Continuous Improvement:
Feedback, be it positive accolades or constructive criticism, helps us refine our processes. Every insight shared becomes a stepping stone for enhancing our services and ensuring that our future clients benefit from improved experiences.
3. Building Trust:
When we ask for feedback, we show our commitment to transparency. We're not just seeking praise; we genuinely want to know where we might have missed the mark. This openness builds trust, assuring clients that we're always striving to be the best.
4. Celebrating Successes:
Feedback isn't just about identifying areas of improvement. Celebrating our successes and understanding what we did right is equally vital. Such positive feedback motivates our team, reinforcing the practices that clients appreciate.
5. Problem-Solving in Real-Time:
Feedback allows us to address concerns or misunderstandings promptly. Instead of clients walking away feeling unsatisfied, we can rectify issues, ensuring every experience with R&H Distressed Properties is a positive one.
6. Understanding Client Needs:
The real estate landscape and the needs of sellers are ever-evolving. Regular feedback helps us stay in tune with these changing requirements, ensuring that we're always ahead of the curve, offering solutions that are relevant and timely.
7. Encouraging Community:
Feedback fosters a sense of community. When clients share their experiences, they contribute to a larger conversation, helping future clients make informed decisions and ensuring that R&H Distressed Properties remains a community-driven entity.
8. Tailoring Our Approach:
Every piece of feedback helps us understand our clients better, allowing us to tailor our approach more effectively. Personalized service is at the heart of what we do, and feedback ensures we get it right, time after time.
In conclusion, feedback isn't just a word for us; it's a pillar of our business model. At R&H Distressed Properties, we're not just seeking to make transactions; we're aiming to create lasting relationships built on trust, understanding, and mutual respect. We invite all our clients, past and present, to share their experiences, as every shared insight is a step forward in our shared journey of growth and excellence.
Conclusion
Navigating the complexities of the real estate world can be a daunting endeavor, but with the right partner by your side, the journey can become simpler, more transparent, and genuinely rewarding. At R&H Distressed Properties, we've always prioritized our clients' needs, striving to offer an experience that is both efficient and empowering.
In our exploration of the market landscape, we've come to respect and recognize the contributions of various players like Sundae Real Estate. Every entity brings its unique flavor to the mix, enhancing the choices available to sellers. It's this diversity and range of options that ensure the real estate marketplace remains dynamic and adaptive. Need an agent instead? Read here.
Our approach at R&H Distressed Properties stands out in its commitment to clarity, speed, trustworthiness, and above all, the empowerment of our clients. We believe that by inviting open dialogue, acting with complete transparency, and always placing our clients at the center of our operations, we can make real estate transactions not just about properties but about people and their dreams.
As we move forward, we invite you to join us, share your feedback, and be a part of a community that values relationships and mutual growth. Whether you're looking to sell or simply seeking advice, know that our doors (and hearts) are always open. Together, let's shape the future of real estate, one empowered decision at a time.