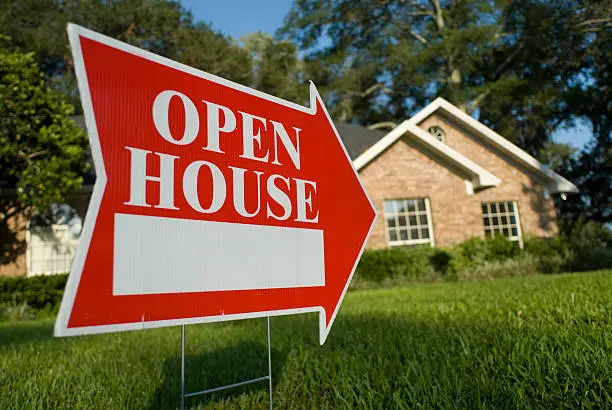 Welcome to the R&H Distressed Properties blog! 👋
We know how complicated and time-consuming the traditional process of selling your house can be. Between keeping the place tidy for constant viewings, dealing with picky buyers, and waiting anxiously for offers, it's enough to make anyone's head spin! 🔄
Now, imagine being able to bypass all that hassle and sell your house fast. No need for an open house, no need to wait for an offer. That's where we come in – at R&H Distressed Properties, we buy houses 🏘️, making your life a whole lot easier.
But let's not jump ahead. In today's post, we'll dive into a common practice in the real estate world that most homeowners assume is a necessity: open houses. We've all seen the signs, 🚩 the balloons 🎈, the steady stream of visitors in and out. But are open houses really as effective as they're made out to be? Let's find out.
Stay tuned as we unpack the truth about open houses, and reveal why selling to a cash house buyer like R&H Distressed Properties could be your ticket to a quick, stress-free sale. 🎟️🎉
So, grab a cup of ☕️ or a 🍵 and let's get started!
Open Houses: A Traditional Approach in the Real Estate Market
When it comes to selling houses, an open house is often seen as a rite of passage. 🏡➡️🔑 From Hollywood movies to real estate TV shows, the concept of an open house has been embedded deeply into our collective consciousness. But is this traditional approach really the best way to go about it?
An open house event involves setting aside a day or a weekend when anyone can walk through your home. The purpose is to attract as many potential buyers as possible and create a buzz around your property. Typically, real estate agents organize open houses, using them as a platform to meet prospective buyers and other agents. 🤝
On the surface, open houses may seem like a fantastic idea. After all, more foot traffic could mean more potential buyers, right? In fact, many sellers believe that an open house increases the likelihood of finding a buyer and may help them sell their house fast. ⚡ However, this belief might not be grounded in reality.
Despite their popularity, open houses might not be the golden ticket 🎫 to a quick sale that they are often portrayed to be. Instead, they might be a relic of a bygone era, when digital technology and online listings were unheard of.
In the next sections, we'll delve into why open houses aren't as effective as they seem, and discuss a more modern, efficient approach to selling your home – with R&H Distressed Properties, your trusted cash house buyer. 💸🏡
Stay with us as we dispel some long-standing myths and shine a light on a faster, smarter way to sell your house! 💡
Understanding the Home Buying Process
When looking to buy a house, potential buyers follow a certain process. 👣 A typical home buying process involves working with a real estate professional to find listings, visit properties, and eventually make an offer.Traditionally, this process includes researching online, attending open houses, consulting with real estate agents, and finally, making an offer. Yet, it's important to ask – is every step in this process equally valuable and necessary?
Many home buyers start their search online, browsing through multiple listing services and other real estate listings. 💻 The internet has made it possible for potential buyers to view hundreds of houses without leaving their living room. This significantly cuts down on the need to physically visit every property of interest.
As part of their search, buyers may attend open houses to get a feel for the property and the neighborhood. However, with the convenience and depth of information provided by online listings, including 3D virtual tours, this step often proves less productive than anticipated.
So, where do open houses fit into the modern home buying process? And are they truly an essential part of it? To understand this better, we need to look at the role of real estate agents in promoting open houses. 🕵️‍♀️
Real Estate Agents and Open Houses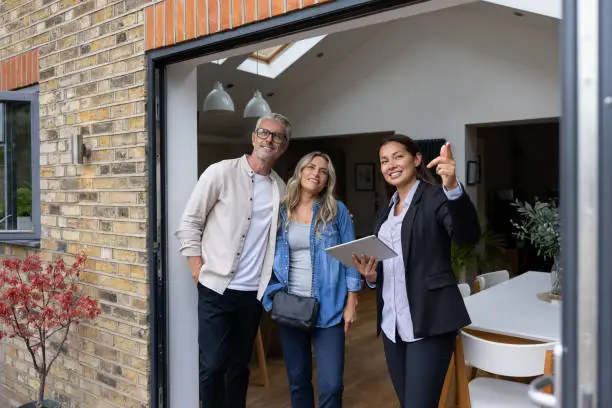 At first glance, open houses seem like a win-win situation for real estate agents and sellers. Agents have the opportunity to showcase the property, while sellers get the exposure they need. But, let's take a closer look. 👀
A traditional real estate agent often recommends an open house as a means to bring potential buyers through the door. However, these events often attract more nosy neighbors and 'window shoppers' than genuine buyers. This means that while open houses generate foot traffic, they don't necessarily attract interested buyers.
Interestingly, open houses may be more beneficial for them than for the seller. Agents use open houses as networking events, meeting potential buyers and other agents. They're excellent opportunities for agents to grow their contacts list, even if the property itself doesn't sell. 🤔
Now, this isn't to say that all real estate agents prioritize their interests over their clients'. However, it does suggest that open houses may be serving the industry more than the home sellers or potential buyers.
If you're a seller looking to bypass the uncertainty and get straight to the sale, it might be time to consider a cash house buyer like R&H Distressed Properties. Stay with us as we explore this in more detail.
Why Buyers Visit Open Houses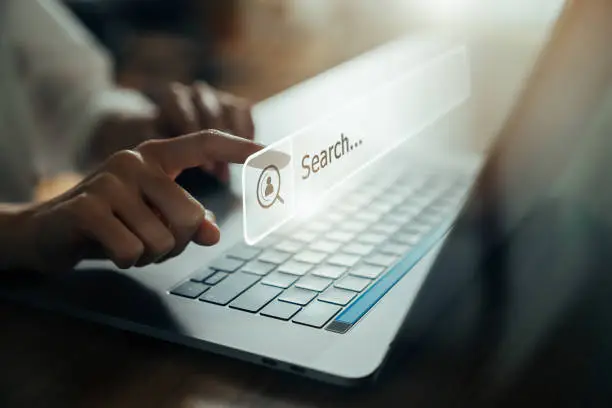 Home buyers have their reasons for visiting open houses. Traditionally, buyers visited open houses to get a sense of what's available on the market, to compare prices, or to find inspiration for their dream homes. These events give them the opportunity to inspect the property firsthand, get a feel of the space, and imagine themselves living there. It's a chance to see the house beyond the polished photos in the listing and evaluate its potential as their dream home. 🏡💭
Open houses also attract potential buyers who want to compare properties in the same neighborhood. They can be particularly useful for first-time home buyers who are still getting familiar with the real estate market and the house hunting process.
However, not all who attend open houses are serious buyers. Some are just curious neighbors, others are people enjoying a Sunday stroll, and some are individuals merely fantasizing about a lifestyle they can't afford yet. While this foot traffic may seem promising, the reality is that only a small fraction of these visitors are genuine, ready-to-buy potential buyers.
Open Houses and the Real Estate Market Trends
Open houses have been a staple of the real estate market for decades. However, the real estate landscape is rapidly changing, and trends that were once popular are becoming less effective.
With the advent of digital technology, home buyers now have access to a wealth of information at their fingertips. Online platforms offer virtual tours, high-resolution photos, neighborhood data, and property histories, all of which have transformed the way people search for houses.
This shift towards online resources is leading to a decline in the effectiveness of open houses. In fact, many of today's buyers find open houses to be more of a formality, and less of a crucial step in their home buying process.
In contrast, innovative solutions like cash house buying services are gaining popularity. For instance, at R&H Distressed Properties, we've perfected a process that lets you sell your house fast, without the hassle and uncertainty of open houses. Stay tuned to discover how!
Open Houses: The Good, The Bad, and The Unproductive
Let's not completely dismiss open houses just yet. They do have some positive aspects. For one, open houses can provide exposure to a property, bringing it to the attention of potential buyers in the neighborhood or those casually house hunting. 🏘️
Open houses can also provide an opportunity for a property to be viewed in a less formal, pressure-free environment. They allow buyers to walk through at their own pace and ask questions to the listing agent.
However, for all their supposed benefits, open houses also have several downsides. 📉
To start with, preparing for an open house is a lot of work. It requires deep cleaning, decluttering, and possibly staging the home. It also means keeping the house in showroom condition, which can be challenging, especially for families with children or pets. 🐕‍🦺
Moreover, open houses can raise safety concerns. Inviting strangers into your home can result in damage to your property or theft of personal belongings.
Lastly, open houses can be unproductive. They often attract 'looky-loos' or nosy neighbors rather than serious buyers. The result is a lot of foot traffic, but not necessarily serious offers.
Why Open Houses May Not Be Worth Your Time and Effort
Considering the hassle, risks, and often disappointing results of open houses, it's worth asking: are they really worth your time and effort?
Open houses are a traditional approach in a changing real estate market. With the increasing influence of online property searches and listings, the importance of open houses is gradually diminishing. The fact is that many potential buyers prefer private showings where they can take their time, ask detailed questions, and not feel rushed by other interested parties.
If you're looking to sell your house fast, open houses can be a slow and uncertain path. On the flip side, selling your house to a cash buyer like R&H Distressed Properties simplifies and accelerates the entire process, making it a more appealing option for many sellers.
Stay with us as we delve deeper into why selling your house for cash might be the best decision you could make! 🏡💰
Exploring Alternatives: Private Showings and Broker's Open Houses
If traditional public open houses are losing their effectiveness, what are the alternatives? Two options stand out: private showings and broker's open houses.
Private showings are a more targeted approach to selling your home. Instead of opening your doors to the general public, only genuinely interested buyers are invited for a private showing. This cuts down on foot traffic and increases the chances of attracting a serious buyer. 👥🏡
Broker's open houses are another alternative. This unique type of broker's open house allows your listing broker to present the property directly to other real estate agents. Unlike public open houses, these events are only for real estate professionals. This strategy allows your listing broker to present the property directly to other real estate agents who may have clients interested in your property. This way, your home gets direct exposure to potential buyers through their agents.
While these alternatives may seem promising, they are still part of the traditional real estate process, which can be slow, stressful, and uncertain.
How the Multiple Listing Service has Changed the Game
The Multiple Listing Service (MLS) is a database used by real estate agents to share information about properties for sale. In the past, MLS was a tool exclusively for agents. However, the internet has made these listings accessible to the general public, significantly changing the way people search for properties. 🌐🏠
Nowadays, anyone can browse MLS listings online, filter their search based on various criteria, and even set up alerts for new properties matching their preferences. This has largely eliminated the need for open houses as a means to discover available properties.
Moreover, online listings are not just convenient, they are also incredibly comprehensive. They offer high-resolution photos, detailed descriptions, floor plans, neighborhood information, and often a virtual tour, allowing potential buyers to get a well-rounded understanding of the property without having to visit it.
Given this shift in the real estate landscape, it's no surprise that traditional open houses are becoming less relevant. As we'll discuss in the next sections, there are far more effective ways to sell your house fast. And that's where R&H Distressed Properties comes into play!
Sell My House Fast: The Case for Cash House Buyers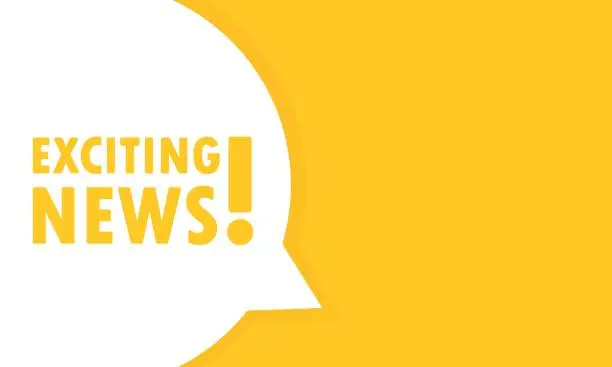 If the traditional real estate process has left you frustrated, or you simply want to sell your house fast, it's time to consider cash house buyers. Cash buyers, like R&H Distressed Properties, are revolutionizing the real estate market by making the selling process swift, simple, and stress-free. 💨🏠
Cash house buyers purchase properties directly from homeowners, bypassing the need for real estate agents, open houses, private showings, and the often lengthy waiting period for mortgage approvals. This means that you can sell your house quickly and conveniently, without having to prepare your house for showings or worry about the sale falling through due to financing issues.
With a cash house buyer, you can receive an immediate offer and close on your schedule, whether that's in a few weeks or a few days. That's why more and more sellers are turning to cash buyers when they say, "I want to sell my house fast!"
The Benefits of Selling to a Cash House Buyer
Selling to a cash house buyer offers numerous benefits that traditional real estate methods can't match.
Speed: When selling to a cash house buyer, you can close the sale in a matter of days or weeks, compared to the months it often takes in a traditional sale. ⏩
Convenience: Cash house buyers purchase properties 'as is.' This means you don't have to worry about repairs, upgrades, or staging. 🏚️➡️💰
Certainty: Cash sales are less likely to fall through. Once you have a cash offer, the sale is almost guaranteed to close. 💪💰
No Fees: Unlike working with real estate agents, selling to a cash house buyer means you won't have to pay commissions or closing costs. 💰🚫📝
Stress-Free: Selling a house can be stressful. But with a cash buyer, you don't have to worry about coordinating showings, negotiations, or dealing with buyer demands. 😌💆‍♂️
Choosing to sell to a cash house buyer like R&H Distressed Properties means choosing a quick, easy, and reliable process. If you're looking to sell your house fast and hassle-free, we're here to help! Contact us today at (925) 268-0713 to get started.
Rethinking the Real Estate Process: The Future of House Selling
In the rapidly evolving real estate market, clinging to traditional methods can leave you drained and frustrated. While open houses have been a standard practice for decades, it's clear that their relevance and effectiveness are dwindling. Today's home buyers and sellers are looking for quicker, simpler, and more reliable ways to transact. 💡🔄
Selling your house to a cash buyer, like R&H Distressed Properties, is a modern solution that can save you time, effort, and money. It's the answer when you're wondering how to "sell my house fast" without the stress and uncertainty of open houses and long waiting periods.
At R&H Distressed Properties, we buy houses directly from homeowners, offering a quick and hassle-free selling process. So why not bypass the open houses, skip the real estate agents, and avoid the potential pitfalls of traditional sales? Contact us today at (925) 268-0713, and let's make selling your house a smooth and rewarding journey! 🏡💰🎉
The future of real estate is here, and it's more efficient and seller-friendly than ever before! Welcome to a new era of house selling.