Selling your house quickly can be a challenging and time-consuming process, but what if you only have a week to get it ready? Fear not! We have compiled a comprehensive plan to help you answer the question, "how do I get my house ready to sell in a week?" By following these tips, you'll not only save time, but also make your home more attractive to potential buyers, increasing the likelihood of a quick and profitable sale. Let's dive in!
Short Summary
Declutter and organize your home to create a neutral, inviting atmosphere for potential buyers.
Refresh paint, update fixtures, make minor repairs & stage quickly to maximize sale potential.
Boost curb appeal with exterior cleaning & landscaping tidying. Reach out to cash house buyer for fast close!
Quick Decluttering Strategies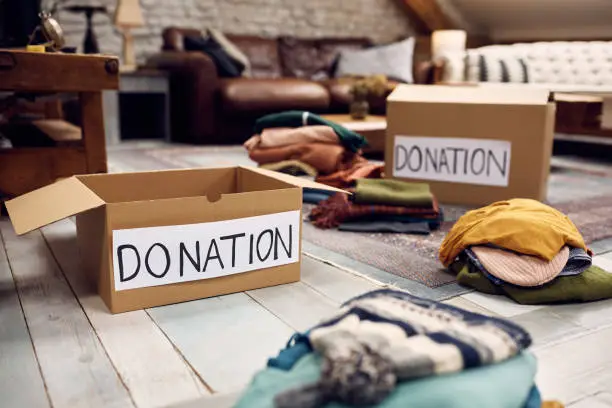 Before putting your house on the market, it's crucial to declutter and organize every room. Clutter-free spaces make your home look more spacious and inviting, which is essential to attract potential buyers.
Start by making a list of all the rooms that require tidying, and create three piles: keep, donate, and discard. Packing up items you don't need before selling is a critical step in ensuring a speedy sale.
Focus on High-Traffic Areas
High-traffic areas, such as the kitchen, living room, and bathrooms, should be your top priority when decluttering. These spaces make the biggest impression on potential buyers, and a clean, organized room can make all the difference.
To make rooms appear larger and brighter, consider adding mirrors strategically, such as hanging a large mirror in a small room or placing one across from a window to reflect natural light. Select mirrors with frames that fit the décor of your home. This will give a unified look to your home's interior design.
Organize Storage Spaces
Organizing storage spaces is vital to creating a more inviting atmosphere. Pack away items you rarely use and store them in an attic, with family or friends, or in a storage unit. For a neat and orderly closet, consider using wardrobe boxes and arranging clothes in rainbow order.
By keeping storage spaces organized, potential buyers can better envision living in your home and appreciate its ample storage space and capabilities.
Remove Personal Items
Depersonalizing your home is essential for home sales, helping potential buyers envision themselves living in the space. Remove personal items such as family photos, souvenirs, and pet-related items to create a neutral environment that appeals to a wide range of prospective buyers.
In one instance, the author of this post made a nursery look cheerful by printing Pooh sketches from Google and using color-coordinated children's books. By removing personal items, you make your home more attractive and inviting to potential buyers, which can ultimately lead to more buyers and a quicker sale.
Speedy Home Improvements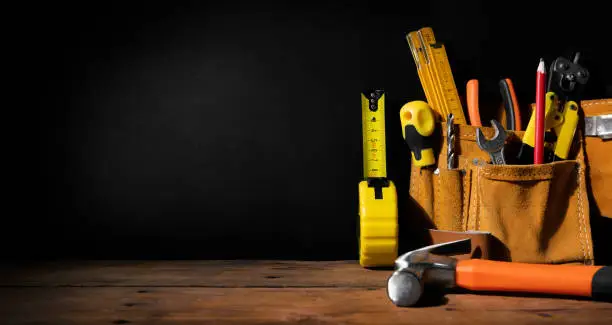 Once your home is decluttered and organized, it's time to tackle some quick home improvements that will make a strong impression on potential buyers and increase your property's value. Simple upgrades, such as a fresh coat of paint, new fixtures, and minor repairs, can make a world of difference. Comparable properties will often have these simple upgrades to stand out from the others.
Investing in these improvements demonstrates your commitment to maintaining your home in excellent condition and can be a deciding factor in the sale.
Refresh Paint
A fresh coat of paint can dramatically improve the appearance of your home, making it more inviting for potential buyers. Opt for neutral colors that appeal to a wide range of tastes and create a blank canvas for buyers to envision their own style.
Consider using a latex paint with an eggshell finish for a quick-drying, environmentally responsible, and easy-to-clean option.
Update Fixtures
Updating fixtures, such as air vents, light fixtures, and switch covers, is another way to modernize your home and make it more appealing to potential buyers. Ensure all fixtures are in optimal condition and aligned with the latest trends and styles.
In one example, the author of this post installed brand new air vents, which made a huge impact on the home's appearance. By upgrading fixtures, you can give your home a fresh, modern look that attracts potential buyers.
Minor Repairs
Minor repairs, such as patching nail holes, filling crown molding gaps, and recaulking old grout, can give your house a more attractive look and increase the chances of a faster sale. Addressing these small issues shows your commitment to keeping your home in excellent condition and can help create a positive impression with buyers.
By making minor repairs, you can improve your home's overall condition and make it more appealing to both new owners and potential buyers.
Fast Staging Techniques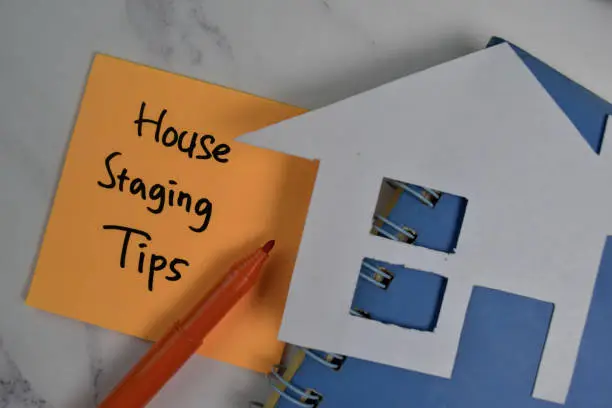 Home staging is an essential part of the selling process, as it helps create an emotional connection with potential buyers and increases perceived home value. By employing fast staging techniques, such as rearranging furniture, enhancing lighting, and adding finishing touches, you can make your home more attractive and inviting.
These techniques and selling points can ultimately up selling price and lead to a faster and more profitable sale.
Rearrange Furniture
Rearranging furniture in your living areas can make your home feel more open and inviting. Create a scale drawing of each room and consider traffic patterns to effectively rearrange furniture.
Adding plants can also bring a sense of warmth and life to your house, making it look more inviting. By thoughtfully arranging furniture and adding greenery, you can create an inviting atmosphere that appeals to potential buyers.
Enhance Lighting
Lighting is a crucial element in making your home more appealing to potential buyers. Enhance lighting by taking down dark curtains, using brighter bulbs, and letting in natural light to brighten dim spaces. Additionally, adding mirrors and other reflective surfaces can help create an inviting atmosphere by bouncing light around the room.
By improving lighting, you can make your home more attractive and help potential buyers envision themselves living in the space.
Add Finishing Touches
Adding finishing touches, such as decorative items, colorful pillows, and solar garden lights, can help make your house stand out from the competition. These small details can create a lasting impression on potential buyers and help them envision themselves living in the space.
By adding these finishing touches, you can make your home more attractive and increase the likelihood of a quick and profitable sale.
Boost Curb Appeal in No Time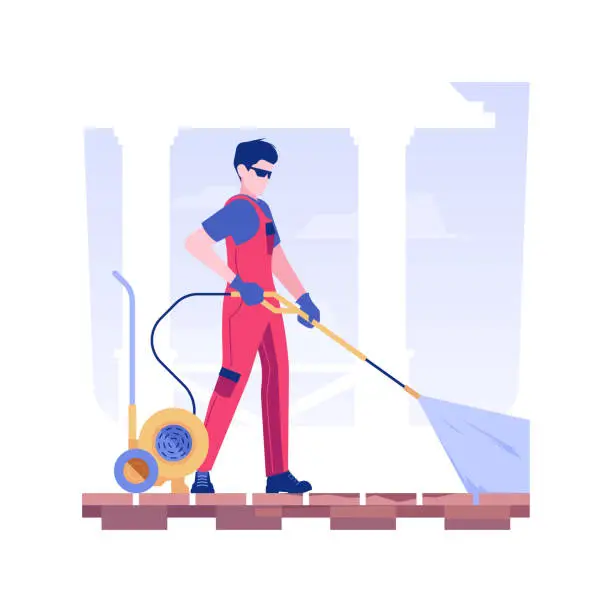 Curb appeal is a vital component of attracting potential buyers, as the exterior of your home is the first impression they will receive. Boosting curb appeal quickly can be achieved through cleaning the exterior, tidying landscaping, and adding welcoming touches. These improvements can make your home stand out from other properties on the market and create a memorable first impression.
Clean Exterior
Cleaning the exterior of your home is essential to make it look fresh and inviting. Power washing siding, windows, and decks can remove dirt and grime, giving the front door of your home a fresh appearance.
After power washing, it's important to check for any potential damage and repair it to ensure your house is in the best condition possible when it goes on the market. A clean exterior can greatly enhance your home's curb appeal and attract potential buyers.
Tidy Landscaping
Tidying up your landscaping can greatly improve your home's appearance and attract potential buyers. Adding fresh mulch, cleaning flower beds, and setting up chairs on the deck can make your house look more appealing.
Investing in landscaping can also significantly increase your home's value, with an ROI of up to 352%. By maintaining a well-landscaped yard, you can create a great first impression and make your home more attractive to buyers.
Add Welcoming Touches
Adding welcoming touches to your home's exterior can make it stand out from the competition and attract potential buyers. Colorful plants and flowers, modern house numbers, and a new garage door are all effective ways to improve your home's curb appeal.
Replacing a garage door, for example, can yield an impressive 93,8% ROI on average. By investing in these welcoming touches, you can make your home more inviting and memorable to potential buyers.
Reach Out to a Cash House Buyer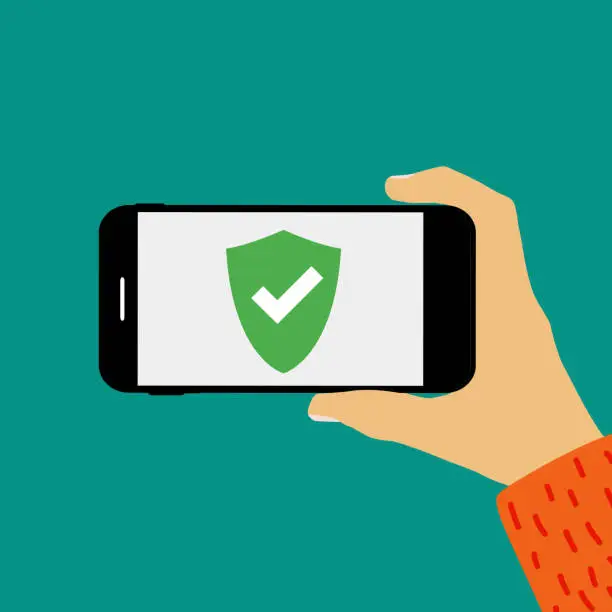 If you're looking for a quick and efficient way to sell your home, consider reaching out to a real estate professional, like acash house buyer. These buyers offer numerous benefits, such as a fast close, an as-is sale, and their negotiation expertise.
By working with a cash house buyer, you can expedite the selling process and potentially receive a better price for your home.
Fast Close
Cash house buyers can close the whole sale process within days, depending on the situation. This fast close can be especially beneficial if you need to sell your home quickly for financial or personal reasons.
Offering incentives, such as credits towards upgrades or a discount, can create a sense of urgency and motivate buyers to make a swift decision. By working with a cash house buyer, you can close the home sale quickly and move on to the next chapter of your life.
As-Is Sale
Selling your home as-is means that the cash house buyer purchases the house in its current condition, eliminating the need for costly repairs and upgrades. This can be particularly beneficial if you don't have the time or resources to invest in home improvements.
An as-is sale can save you time and money, allowing you to focus more money either on finding your next home or settling into your new life.
Knowledge and Experience
Choosing to work with cash house buyers can provide a multitude of benefits, the most compelling being their ability to purchase properties in their current state. This experience means they are well-equipped to assess your home and offer you a fair price that accurately reflects its value.
Accepting a cash offer from these buyers not only promises an equitable deal but also gives you access to their extensive knowledge in real estate transactions. Their proficiency ensures a smooth, successful sale, allowing you to move forward with confidence and peace of mind.
Summary
In conclusion, getting your house ready to sell in a week is possible with the right strategies and a focused approach. By following our tips on decluttering, making speedy home improvements, staging, professional photographer for listing photos, boosting curb appeal, and reaching out to a cash house buyer, you can successfully prepare your home for a quick sale. With determination and dedication, you can make your home more attractive to potential buyers and secure a profitable sale in no time. Now, conquer the local housing market, and make your house shine!
Frequently Asked Questions
How do I get my messy house ready to sell?
Let's get your house ready to sell! Start by creating a checklist of necessary tasks and then focus on making sure each room is tidy and clutter-free. Dust shelves, clean up pet hair and cobwebs deep clean everything, freshen up carpets, and use neutral paint colors.
Make sure each room looks spacious and inviting and you'll be ready to show potential buyers in no time!
How quickly do most houses sell?
On average, most houses sell relatively quickly – in just under two months you could be receiving an offer and then just a month and a half later you could be closing the sale.
Be sure to spend time preparing your home for the market to maximize efficiency, market value and achieve a successful sale.
How can I sell my house full of stuff fast?
Sell your house fast by selling your property to a cash house buyer, like R&H Distressed Properties. With a cash house buyer, you can simply take what you want, and leave the rest behind. It's that simple! If you're looking to get top dollar for the property, interviewing real estate agents may be the the better way to go. Getting advice from an experienced local real estate agent who specializes in selling homes quickly, pricing them competitively, and making attractive improvements is also an option. They can help you navigate the process, and set a listing price that works for you.
Additionally, many sellers sweeten the deal for buyers by offering terms that potential buyer say could make the purchase more appealing, such as paying part of the closing costs.